Regular price
Sale price
$35.00 USD
Unit price
per
Sale
Sold out
In stock
Share
EXPECTED SHIP DATE DECEMBER 1ST 2023
Genre: Fiction

Box Includes:
Hardcover copy of An American Marriage by Tayari Jones
Soul Snacks Cookies
Bookmark
Book Synopsis: 
Newlyweds Celestial and Roy are the embodiment of both the American Dream and the New South. He is a young executive, and she is an artist on the brink of an exciting career. But as they settle into the routine of their life together, they are ripped apart by circumstances neither could have imagined. Roy is arrested and sentenced to twelve years for a crime Celestial knows he didn't commit. Though fiercely independent, Celestial finds herself bereft and unmoored, taking comfort in Andre, her childhood friend, and best man at their wedding. As Roy's time in prison passes, she is unable to hold on to the love that has been her center. After five years, Roy's conviction is suddenly overturned, and he returns to Atlanta ready to resume their life together.

This stirring love story is a profoundly insightful look into the hearts and minds of three people who are at once bound and separated by forces beyond their control. An American Marriage is a masterpiece of storytelling, an intimate look deep into the souls of people who must reckon with the past while moving forward—with hope and pain—into the future.
Review from a previous reader:

This book was seriously so moving. Tayari created real people, people I feel like I know or went to church or school with and it's always a treat when an author writes a story so complex that you're not actually sure whose side you're supposed to be on. I wasn't going to review this book because I felt like it was going to get so many reviews that mine wouldn't matter, but I stumbled upon a one-star review for this book and the reviewer simply said "I can't connect to these characters. It was mostly letters."

I don't know how many of y'all can relate to a black couple in America ripped apart by a flawed justice system, but I personally got teary eyed by the second letter (the first one written by Roy). I'm only 22. I've never been married. I'm not a doll maker. I am NOTHING like these characters. But you know what? I can relate to them. As I read this story, I got incredibly emotional because I thought to myself--this is within the realm of possibility for me in my reality. This could happen to me. That's why this story was so moving to me.

To the reader who inspired me to write this review because they "couldn't relate" and therefore think that's a reason to one-star a beautifully written story like this, if I wanted to read books about myself, I'd just read through my old facebook statuses. Not being able to see yourself in the characters doesn't take away from the moving story being told. Often times publishing companies are wary about releasing books like Ms. Jones' because of readers like this, but for readers like me, stories like this stay with us for weeks long after we've read the last page.

I am two months into 2018 and I feel l'm going to have a very hard time finding a book that has affected me as much as this one has. Also, to the person who likened this book to a Tyler Perry show--side eyeing you and how wrong that statement was.

Support Black Authors

Shop Black Businesses
View full details
Can we talk about it?!
The packaging was on point! I ordered this box, the honey and spice box, a mug, and some bookmarks. All of my items came in a timely manner, the packaging was cute, and the book was in perfect condition. Can we talk about the cookies that came in my box?? I love that I was put on another black brand while supporting this one! Those cookies are addicting and I will be buying them.
Shipping

Book Club Boxes ship the first of the month (unless ordered after shipping day). Exclusive/Specialty boxes typically ship within 5-7 business days unless a different date is indicated in the description (this applies to other products as well). Tracking is sent via email to each customer using the email address added at signup. If there is an issue with your address, be sure to email your address change before shipping. Please allow time for shipping and processing.

Returns

We do NOT currently accept returns. If there is an issue with your order, please feel free to send us an email.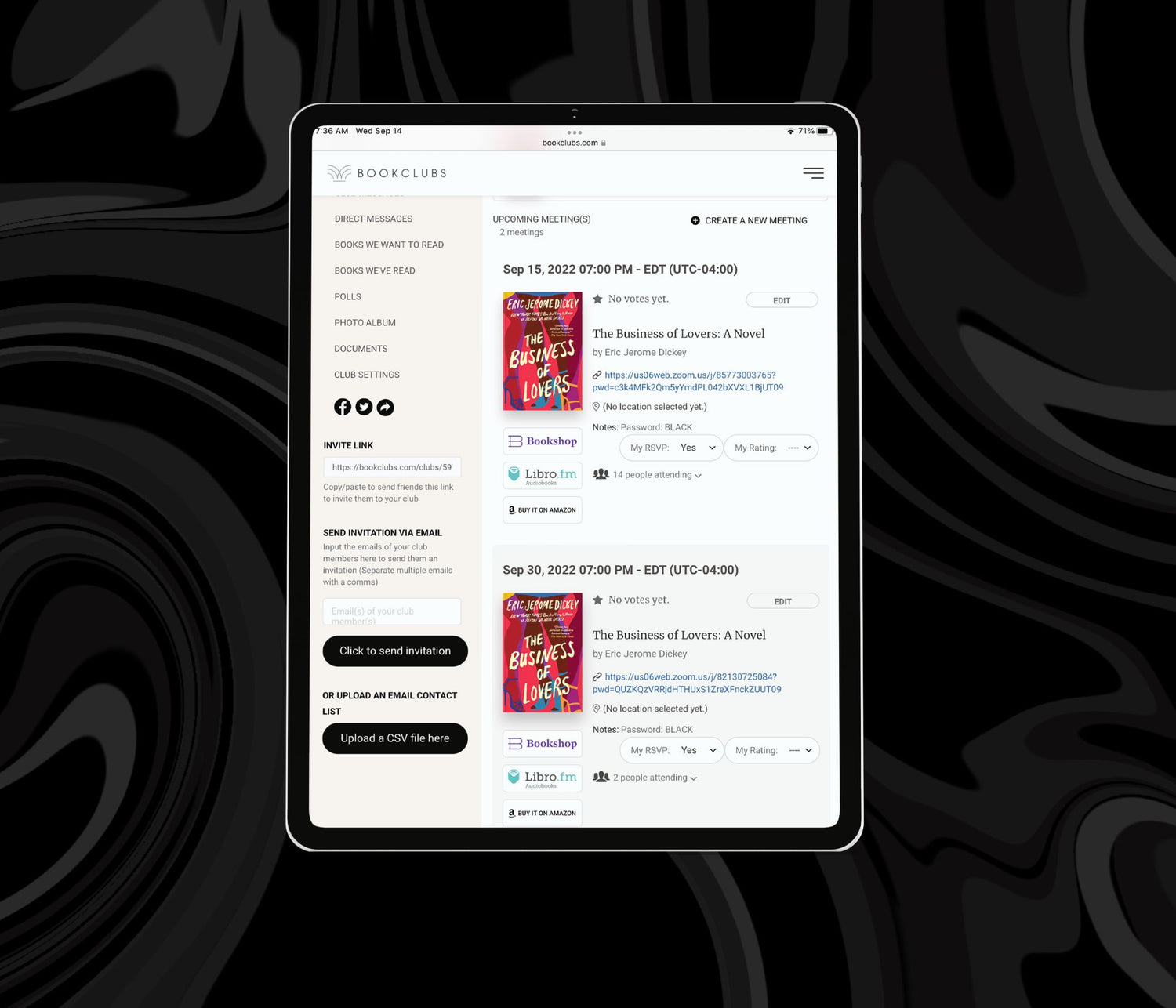 Join the Chat!
Download the Book Club App or join our Facebook Group to join in on the conversations and the bi-monthly video calls.